Martial Arts immersion by a black belt expert instructor
Using the Philosophy of Bruce Lee in the K-12 classroom
KidPersist is a 9-session program that blends world's different martial arts and leadership training to help children and youth with the techniques and builds confidence. It also helps build overall wellness and develop appreciation of diverse culture as people grow. It is suitable for learners of below 18 years old.
Expert Instructor / Master:
The program is taught by Dr. Bryan Stoops, one of the top and most experienced martial arts instructors in the United States. Dr. Stoops was trained by Guro Dan Inosanto , the partner of late Bruce Lee, the legendary martial arts icon. Dr. Stoops operates his studio from New York City.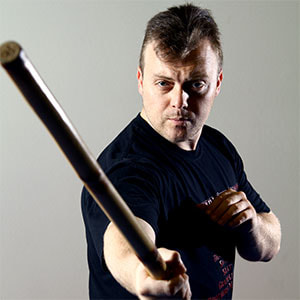 Program & Certificate:
9 sessions in two weeks. Learners who pass exam will be awarded with a Certificate of Completion and all learners will be given a Certificate of Participation.
Interested candidates can proceed to next levels, upon completing entire curriculum, can receive a Junior Black Belt.
Week 1:
Participants learn fundamental warm-up exercises through martial arts games. The basic building blocks of Jeet Kune Do (the martial contributions of the late, great Bruce Lee), Filipino Martial Arts (as featured in movies like 300 and The Bourne Identity Films), Wing Chun (as seen in the Ip Man Films), Savate (French Kickboxing), Muay Thai (the international sport of Thailand), and grappling (wrestling) are introduced to students.
Week 2:
Participants continue to develop their proficiency with the martial arts. The historical and cultural backgrounds of the martial arts are presented to students during the second week. The participants prepare for their KidPersist Examination and receive certificates.
Online Group Sessions Time:
2-week program in small group classes, with sessions offered daily at different hours.
"Book now" to request your own preferred time slots; or
email: livelearning@mommydaddyme.com additional questions